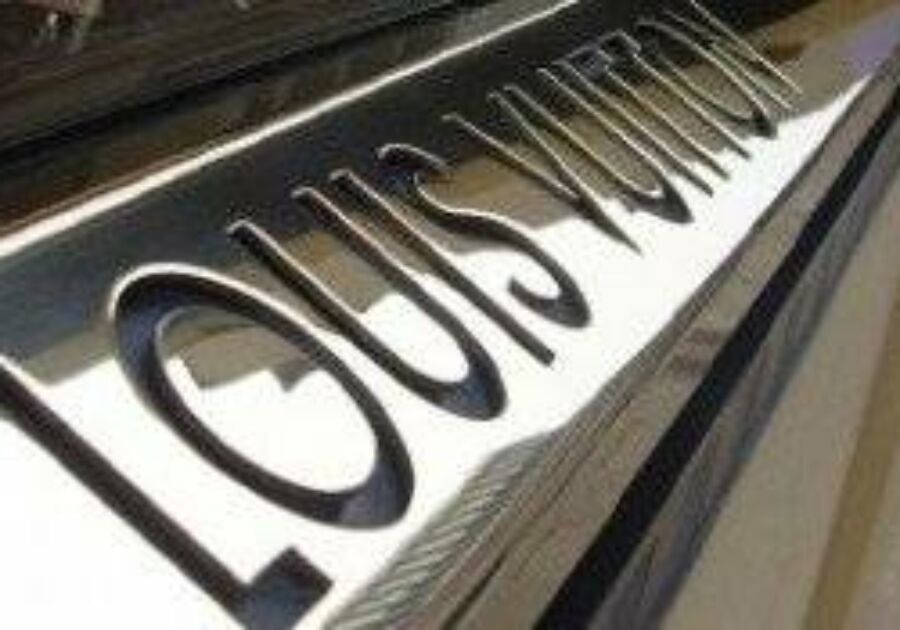 From our humble beginnings in 1995, our family-run business has become an industry leader when it comes to cleaning metal, and we have been privileged to work on projects across the country. Cleaning metal is a highly specialist service, and one that we have a wealth of valuable experience in; when you choose MA Polishing to look after your metal artefacts and features, you know they are in the best hands.
Working on a variety of projects, we have applied our metal cleaning skills to all metals in all settings. From statues housed in stately homes, to memorial plaques, and even prestigious designer stores, we bring a professional finish which is sure to impress.
Cleaning Metal in the Public and Private Sectors
Our expert teams have plenty of experience when it comes to cleaning metal items of all sizes, and will provide you with a fully tailored service. Based in the Midlands, we have invested heavily in our facilities and are committed to continual growth and development. Every member of our team is trained to a high standard, allowing us to provide you with a first class finish when cleaning metal such as steel.
Smaller items which can be removed for cleaning can be posted to our premises; once the cleaning and polishing is complete, your items will be fully inspected for quality control purposes, and then posted back to you. When it comes to larger items and items which can't be removed, we offer on-site metal cleaning. In order to carry this out, we will visit you and assess the metal items to be cleaned.
You are more than welcome to put our skills to the test when it comes to cleaning metal – If you have a trial batch which you can post to us, we will clean and polish it, and post it back to you! It is a matter of pride that we have never needed to visit a client a second time for any re-working, even on the trickiest of finishes, such as bronze patina.
MA Polishing – Experts in Cleaning Metal
If you are looking for experts in cleaning metal, please don't hesitate to give us a call. We're always happy to offer further information on our services, and can give pricing quotes.